A re-survey of an outlying barrow of a group of barrows on Frensham Common, 2010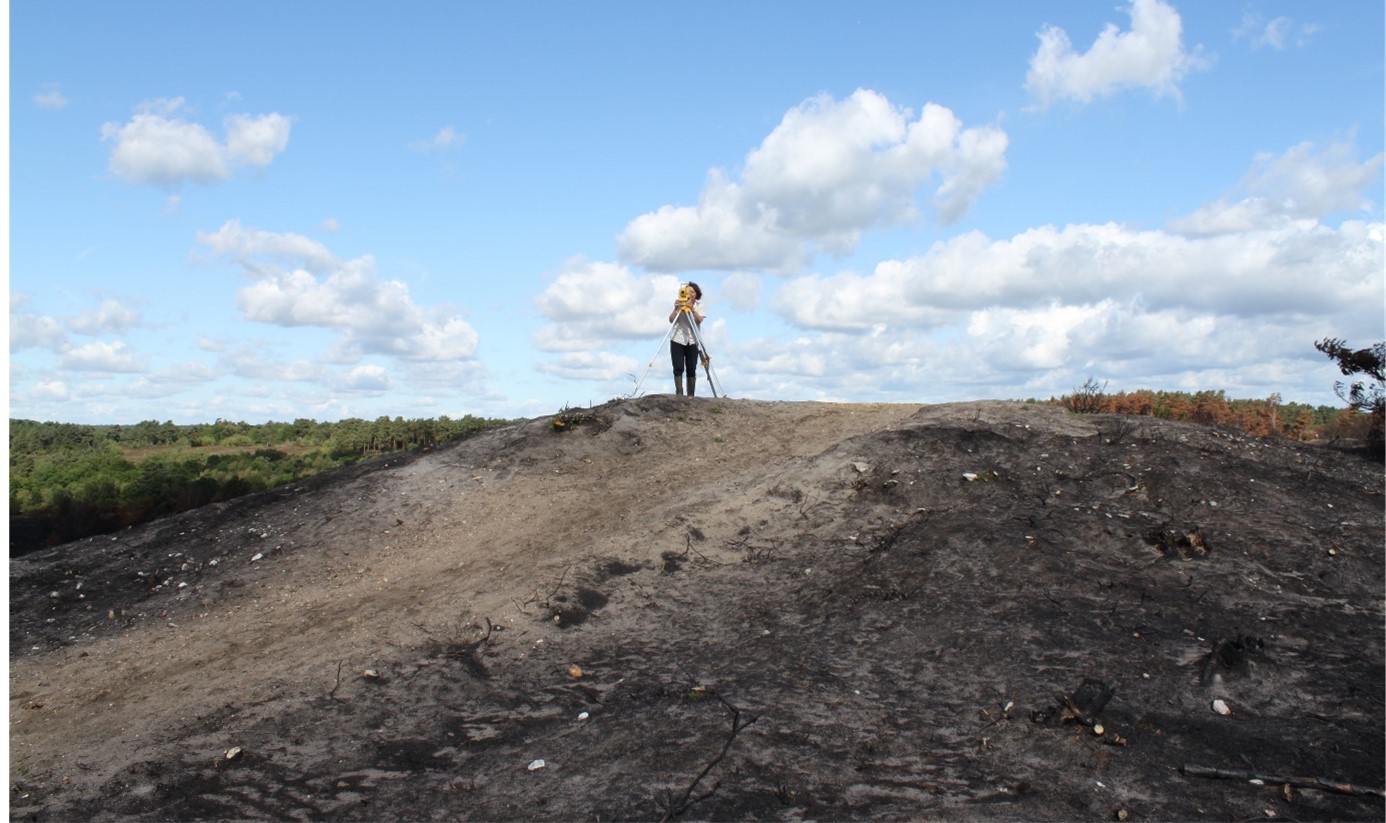 This barrow was surveyed by the RCHME in 1996 in advance of repair work, which involved raising the mound by about 60cm and laying gravel along the line of the footpath which crosses the barrow.  By 2010 this gravel had worn away and this mound together with the group of three to the south, was re-surveyed by D and A Graham of SyAS at the request of English Heritage, to record the state of the monument.
For further information please view the attached report.