Watching brief, Old Forge, Farnham 2012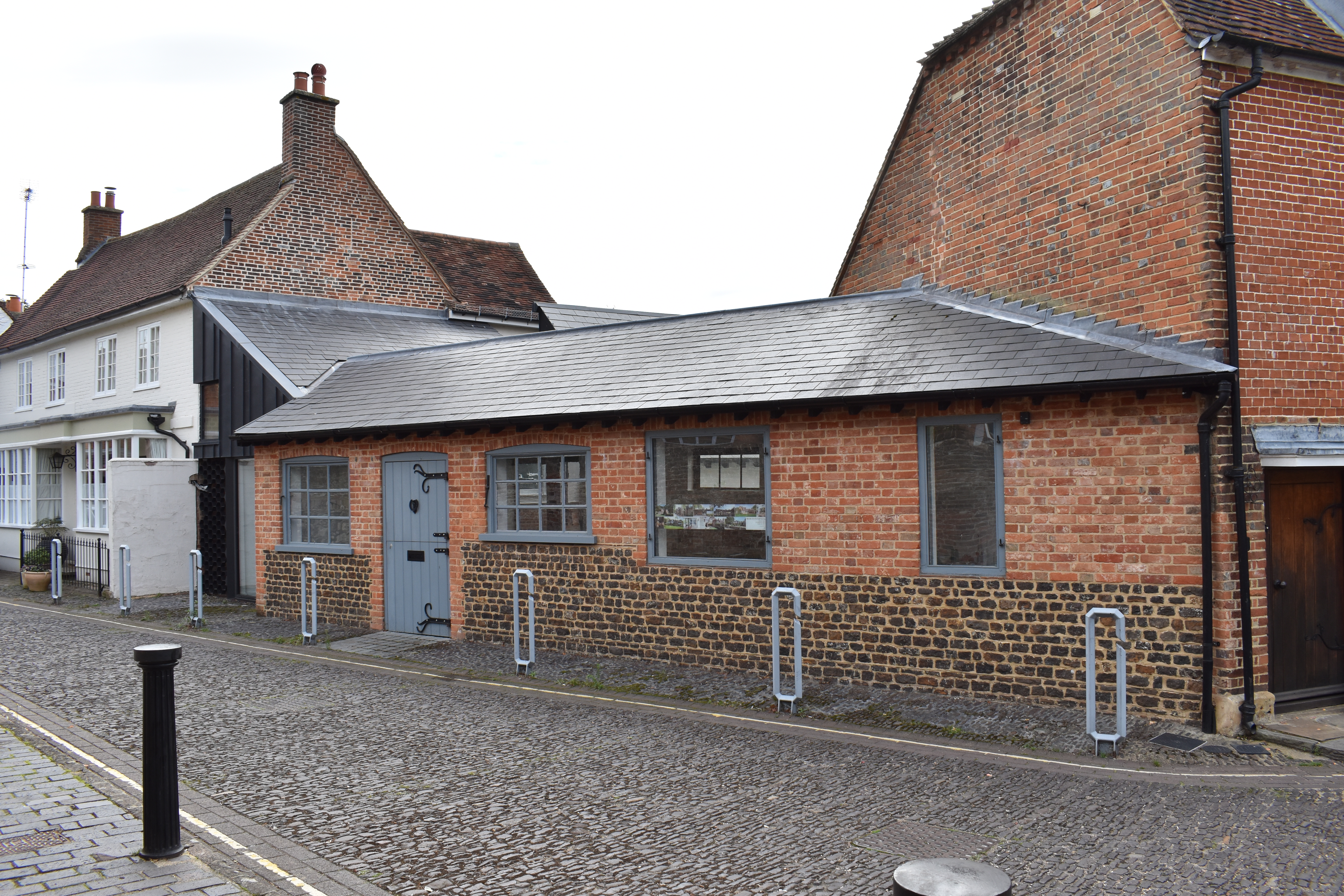 The site of The Old Forge (SU 83924 46729) lies adjacent to the corner of Upper and Middle Church Lanes in Farnham. The site is archaeologically sensitive, being close to the Parish Church and in the likely area of any Saxon settlement. The planning application for the site (WA/2011/0037) refers to 'internal and external alterations…' - in fact the building was demolished. Because of the wording of the planning application, no archaeological condition had been placed on the consent and this report is the result of an emergency visit made at short notice, arranged by County and District Officers.
Unfortunately, the only deep cut trench on the site had been filled with concrete just prior to the visit despite the date and purpose of the visit being known to both the architect and contractor. It was therefore impossible to carry out anything approaching a proper inspection of the underlying stratigraphy.
For more information please view the attached report.