Re-survey of three barrows on King's Ridge, Frensham Common, 2010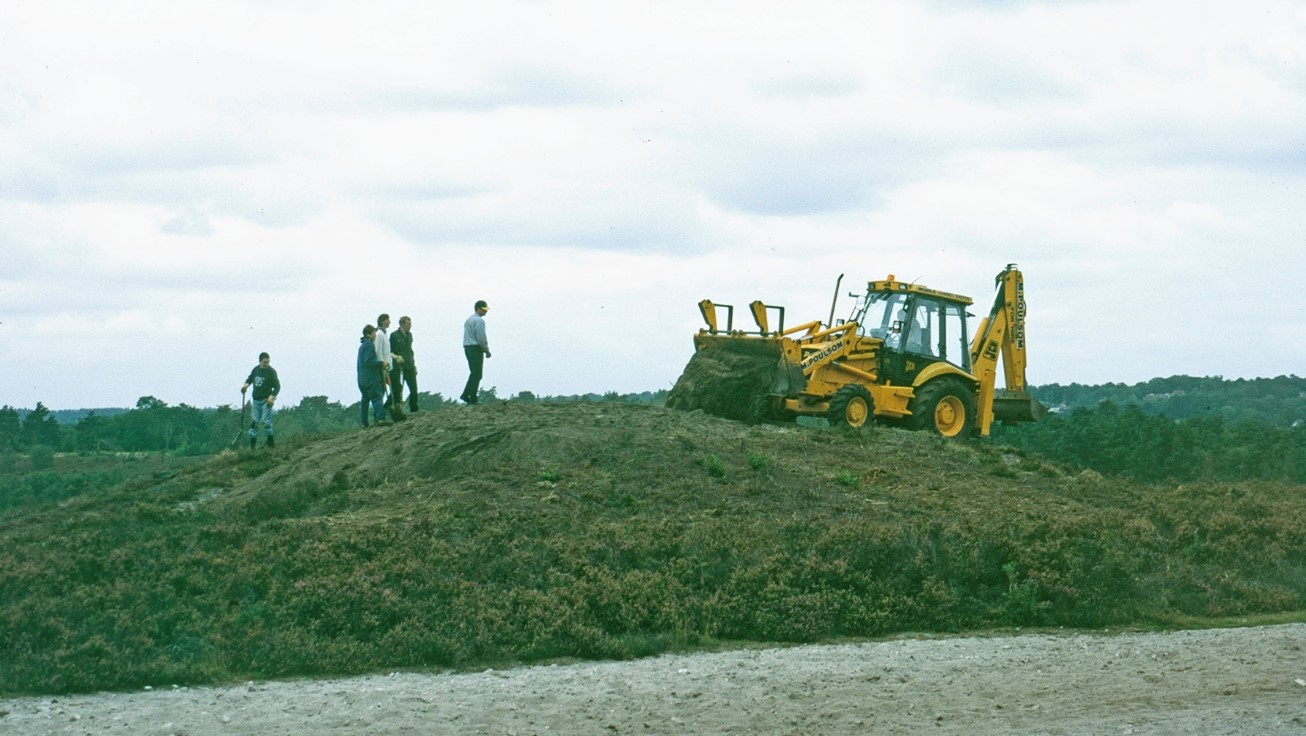 In 1996 the three barrows and the one immediately to the north were surveyed by the RCHME in advance of work to repair damage caused by horses and walkers eroding the mounds.  This work involved capping the mounds, though not the southernmost one, with sand and laying gravel along the line of the paths that cross the crests of the barrows. By 2010 the gravel paths were again eroding away and the mounds being damaged by the pressure of public use of the Common.  Further disturbance to the barrows was caused by an emergency firebreak that was bulldozed between the southern two mounds to control the spread of the fire. The mounds were re-surveyed at the request of English Heritage in order to record the state of the monuments.
For more information please view the attached report.