Hillbury, Puttenham topographical survey 2001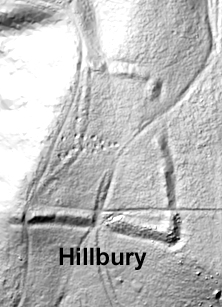 Hillbury Camp, on Puttenham Common, is a univallate earthwork, listed, on no clear grounds, as Iron Age in the county Historic Environment Record and by English Heritage. The camp (SU 9115 4680) is sited at the extreme west end of an east/west sandstone ridge, covers about 2ha (5 acres) and has a defensive circuit consisting of a single bank and ditch earthwork that runs on the fort's north, east and south sides.
For more information please view the attached report.