Archaeological monitoring of pipeline works in Farnham Park, 2020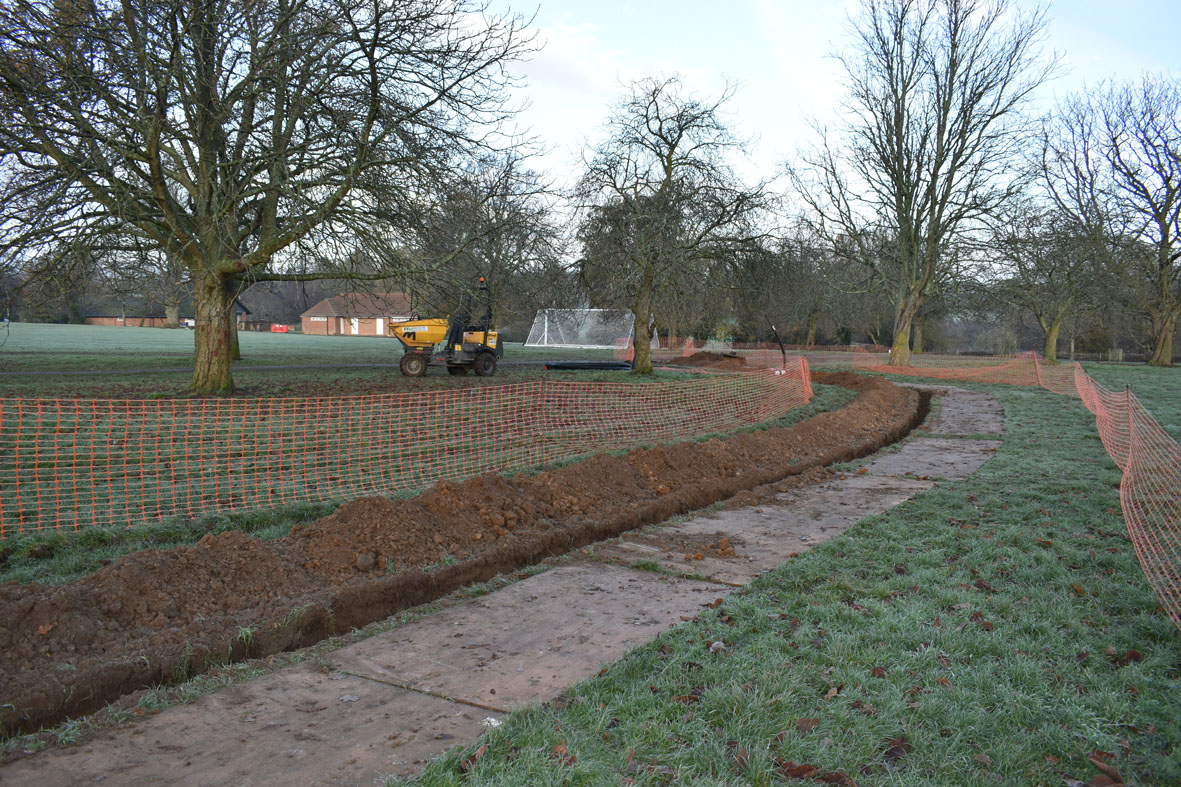 This note covers the results of archaeological monitoring of a pipeline trench  excavated between the Hawthorne Pavilion in Farnham Park and the northern end of Upper South Park View in Farnham (centred SU 840 474). A few finds of possible Civil War date were recorded.
For more information please view the attached report.