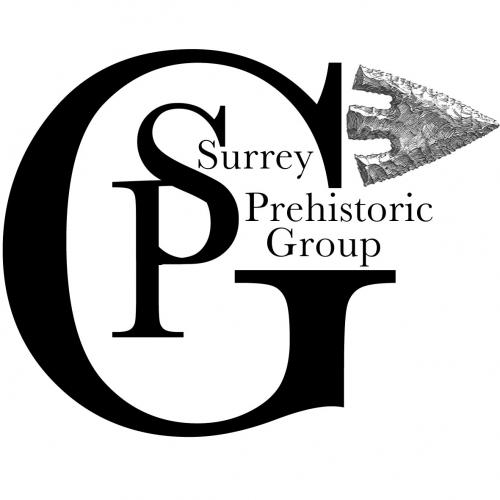 The Surrey Prehistoric Group was originally founded in the 1980s as the Surrey Lithic Tool Research Group. It comprises an informal group of the Society's members interested in prehistoric flint and stone tools. As such, the Group arranges occasional fieldwalking, the study of collections of artefacts in museums, and forms a contact point for those who have found artefacts requiring identification.
No prehistoric period is 'out of bounds' to research by members of the Group and new members with their own interests are always welcome. At present there is no subscription and all members of the Society are welcome to attend any events or meetings.
The Group, being an association of like-minded individuals, most of whom follow their own local research projects which usually involves fieldwalking collection with small scale excavation, exists primarily to increase communication between these "grass roots" archaeologists who often operate in quite specific locales in the county (whether topographic or geological). 
If you are interested in joining the activities of the Group and would like to be notified of future events, please send an email to: rosemary.hooker@blueyonder.co.uk or write to The Prehistoric Group, c/o Surrey Archaeological Society, Castle Arch, Guildford GU1 3SX.