ABOUT THE GROUP
The Group was established to encourage interest in and research into the archaeology of the Romano-British period in Surrey.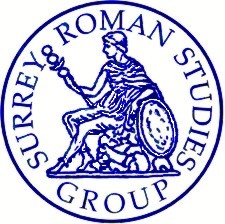 It has established itself rapidly with a programme during the winter months of lectures by prominent experts on the period, as well as occasional half-day seminars and a biennial day conference. Evening lectures are normally held in Dorking, whilst recent and planned conferences are held in Chertsey. During the spring and summer months the Group runs a very active programme of research including
both large and small excavations, geophysical surveys and field walking. A particularly enjoyable feature of the Group's programme is the well established series of visits to Romano-British sites and places of special interest throughout southern England and further afield.
RECENT AND CURRENT PROJECTS

Recent and current projects undertaken by the Group include:

Excavations:


Ashtead Villa and Tile Works; Abinger Villa Site; N.Downs Romano-British Features; Hatch Furlong (Ewell) Ritual Shafts Area - contribution to major study undertaken by Epsom & Ewell History and Archaeology Society and Birkbeck College, London.

2012 Excavation

There will be a Roman Studies Excavation at the Romano-British site at Flexford near Guildford from Monday April 9th to Sunday April 22nd inclusive. The number of participants is limited by the size of the trenches but if you are interested please contact David Calow (dm.calow@ntlworld.com. There is a no charge but you should be a member of the Society and the Roman Studies Group.

Field Surveys:

Chiddingfold Villa Site; Cocks Farm, Abinger villa landscape; Puttenham.

Geophysical Surveys:

Course of Possible Winchester to London Road; N.Downs area; Puttenham; Cocks Farm Abinger; Titsey Villa; Alfoldene Mansio. .

Day Conferences

2008 "Aqua Britannica" - Water in Roman Britain

2010 Agriculture in Southern Roman Britain

2012 The Development of Industry in Southern Roman Britain

NEWS AND EVENTS
Upcoming events from the group are listed here, whilst news from the group can be found here.

MEMBERSHIP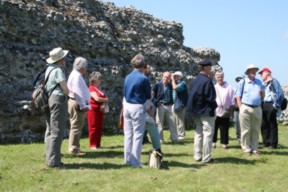 Membership of the Group is open to all individual members of Surrey Archaeological Society. The Group subscription is currently just £5.
A membership form may be downloaded (below. Please complete with contact details and send with cheque for subscription (made payable to Roman Studies Group) to
David Calow
, 14 Beech Lane, Guildford GU2 4ES.
For further information on the Group and its activities please contact the Group Secretary,
Alan Hall
(Tel.) 01372 812538